[text_divider type="single"]
Hissy Fit Running
[/text_divider]
Smart Running During Covid – 19
At Hissy Fit, our number one priority is that you stay safe at all times.
Following the latest announcement from An Taoiseach, Leo Varadkar, the governments instructions are that we can exercise within 2 kilometers of our homes.
There has never been a time where we needed to exercise more for our mental health. Being in a confined space all day can be challenging, so getting out into the fresh air can be hugely beneficial.
Please be mindful to train smart and stay within the 2 kilometers zone while keeping a 2 metre distance from other people at all times.
This is an opportunity for you to pay attention to your technique.
Work from your head to your toes using the techniques below.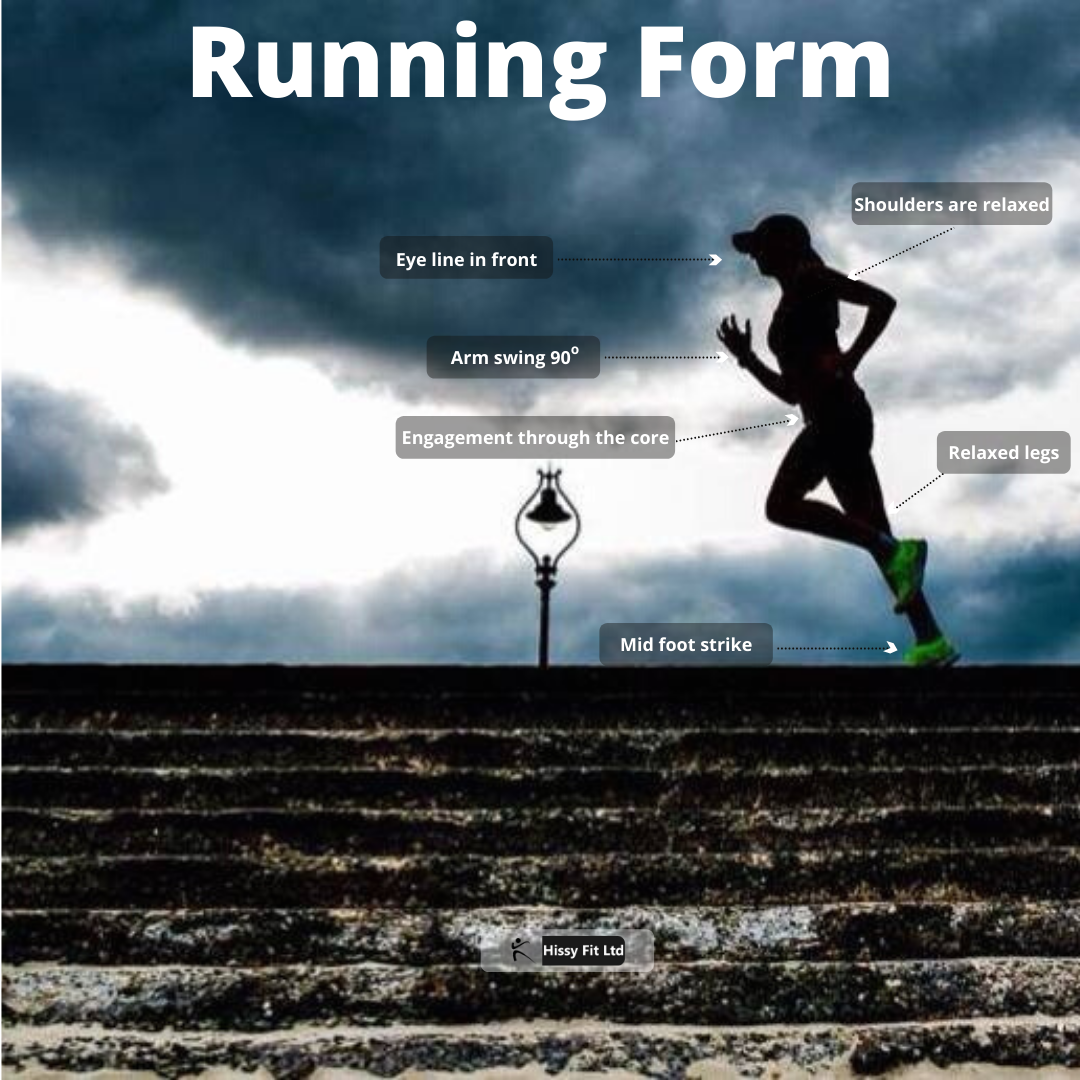 To mix things up, why not practice cadence (the total number of steps you take per minute)?  Challenge yourself to average 170 – 180 steps per minute.
There are many playlists on Spotify that can help you keep to this step count – check one out HERE.
We look forward to the time that our community can come back together, but for now stay safe and stay smart.
Contact us for more details:
Email     hello@hissyfit.ie
Phone    +353 086 2043491